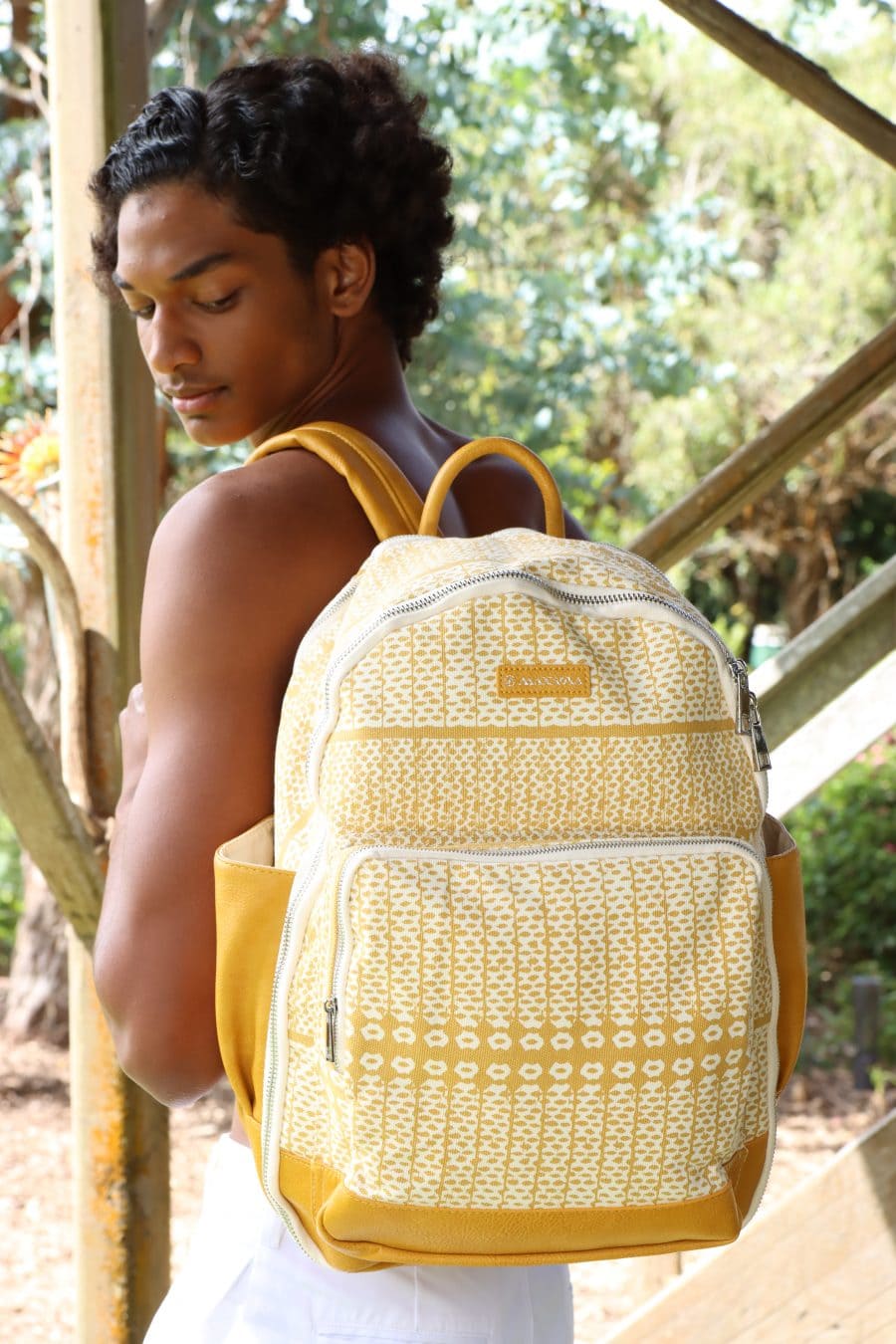 HUAKAI BACKPACK
HUAKAI BACKPACK
SKU:

09070302320-1
Designed for the school day, work day, or just day-to-day, our Huakai Backpack is a necessity in packing and organizing everything you need. The spacious interiors bring easy storage while this striking Rise colorway brings style and finesse. It features 3 main zipper compartments, a zippered front pocket, and 2 side pockets. Zippered compartments include 2 interior zip pockets and security strap. The leather straps provide a nice cushioning allowing you to comfortably carry even a heavier load. Padded laptop slot. Trolley sleeve. Made of durable & sturdy canvas. Leather trim. Adjustable shoulder straps. Silver hardware.
17″ x 6″ x 18″
-
Array
(
    [0] => WP_Term Object
        (
            [term_id] => 791
            [name] => akoakoa
            [slug] => akoakoa
            [term_group] => 0
            [term_taxonomy_id] => 791
            [taxonomy] => product_pattern
            [description] => 
            [parent] => 0
            [count] => 6
            [filter] => raw
            [term_order] => 0
        )

)

Only logged in customers who have purchased this product may leave a review.