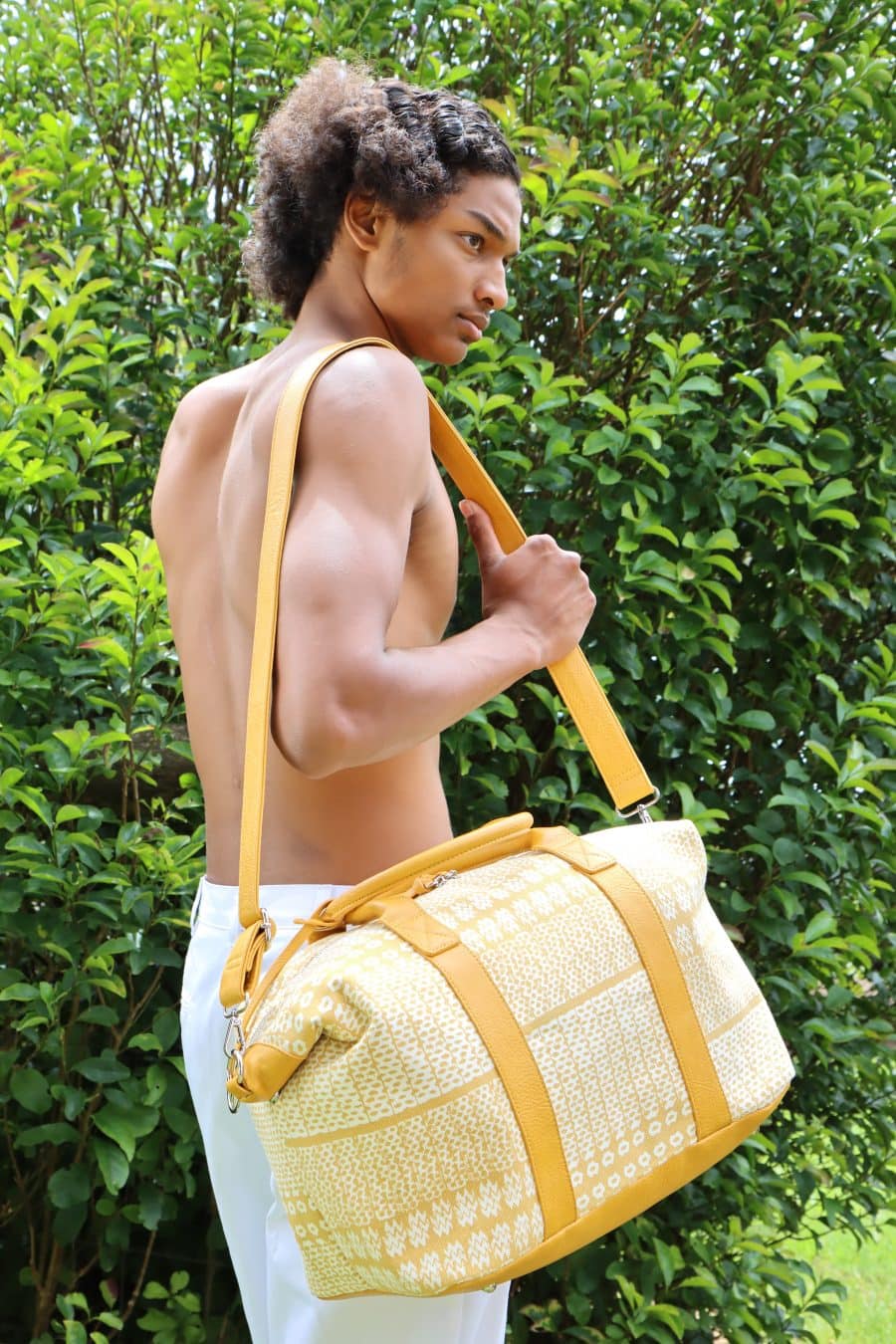 KAAPUNI MINI DUFFEL
KAAPUNI MINI DUFFEL
SKU:

09070222320-1
The functionality of a traditional duffle bag meets the style and finesse of MANAOLA: the Kaapuni Mini Duffle. Ka'apuni meaning to make a tour, go around, surround, travel; all the things that this bag is made to do. With just one main zipper compartment, the interiors include 2 slip pockets and 1 zipper pocket. Besides its leather trim carry handles, the bag comes with a removable and adjustable shoulder strap. The 4 metal feet at the bottom helps to keep the bag from resting on the ground. Made of durable & sturdy canvas. Leather trim. Removable adjustable shoulder strap. Silver Hardware. Metal Feet. Side buttons to condense.
23″ x 9″ 13.5″
-
Array
(
    [0] => WP_Term Object
        (
            [term_id] => 791
            [name] => akoakoa
            [slug] => akoakoa
            [term_group] => 0
            [term_taxonomy_id] => 791
            [taxonomy] => product_pattern
            [description] => 
            [parent] => 0
            [count] => 6
            [filter] => raw
            [term_order] => 0
        )

)

Only logged in customers who have purchased this product may leave a review.