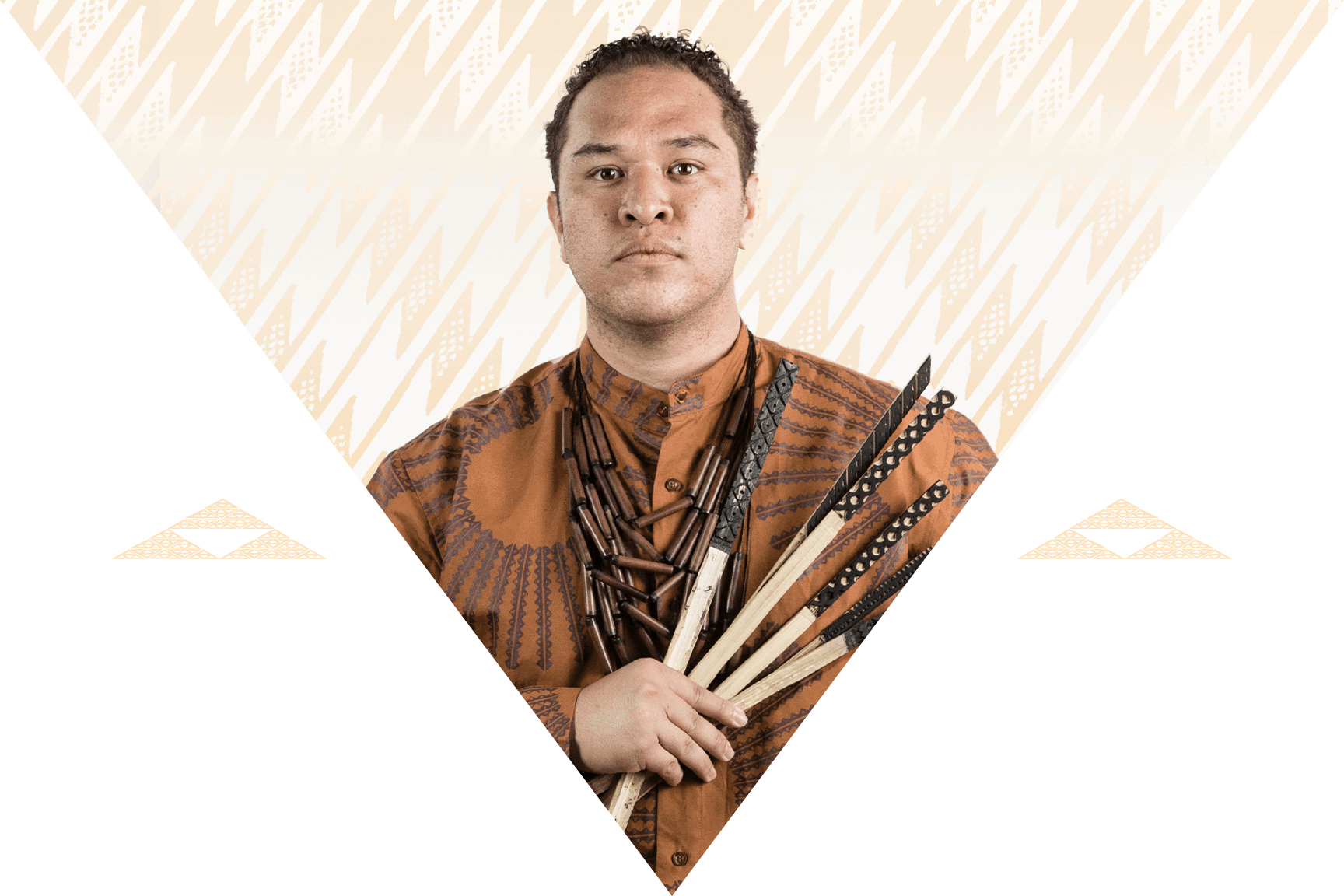 Inspired by his cultural upbringing as a native Hawaiian hula practitioner, self-taught fashion designer Manaola Yap translates Hawaiian spirituality and Hawai'i's natural beauty into prints that embody repetitious patterns found in nature.
Manaola Yap was born into a family whose cultural and artistic roots run deep into the volcanic soil of Hawai'i Island. For generations before contact with the West, his ancestors were hula practitioners and artisans of traditional Hawaiian textiles and dyes; more recently, his family has become known for its award-winning musical talent. Raised amid this tradition of creativity, Manaola stands upon the strong foundation laid out by his kūpuna (ancestors).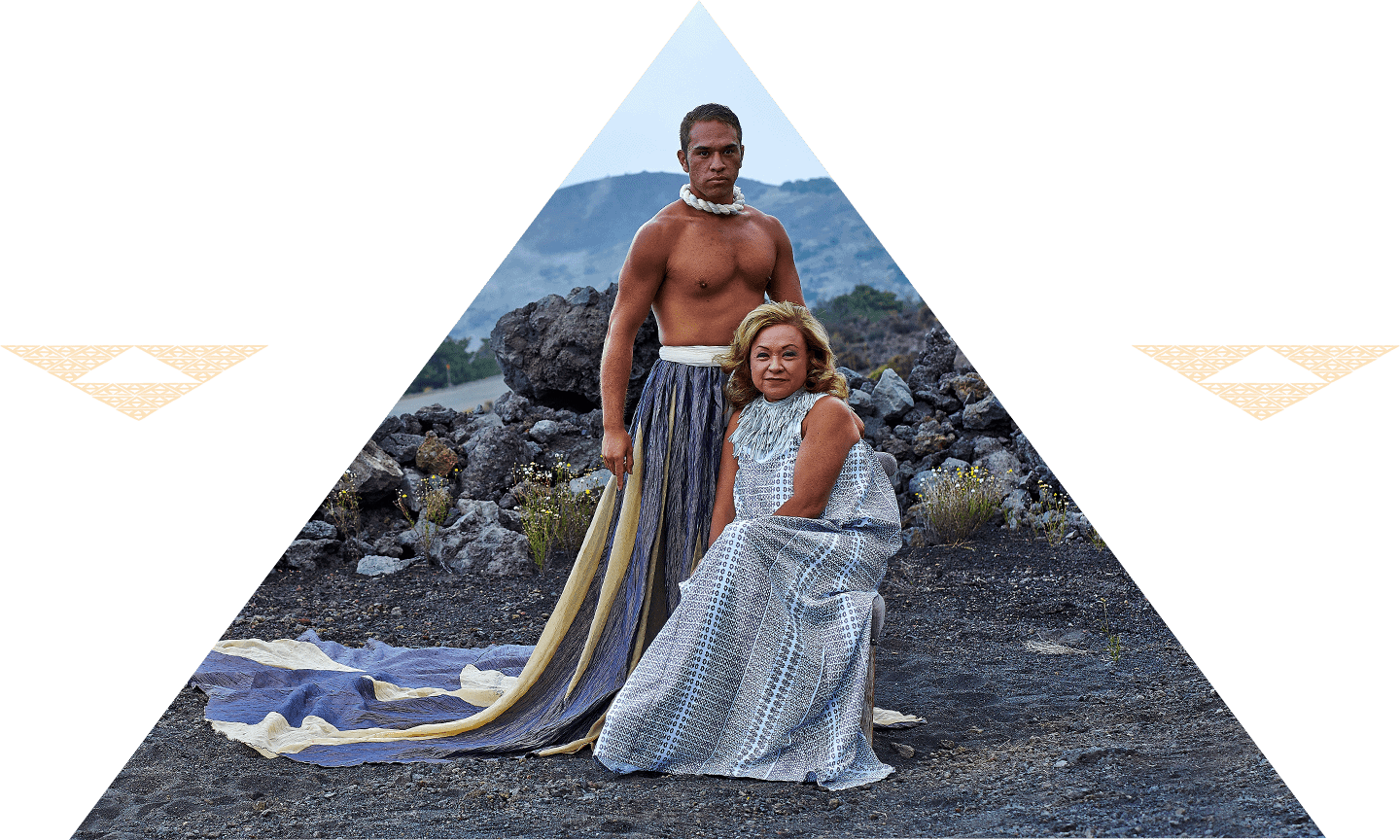 Manaola learned the art and technique of costume creation and styling from his mother, Kumu Hula (hula teacher) Nani Lim Yap, and it was through this transfer of knowledge that his interest in fashion was first sparked. As his interest in fashion grew, he began to research the history of pre- and post-contact fashion in Hawai'i. At the same time, he continued to develop as a skilled hula practitioner and his connection with his ancestral roots—and with Hawai'i—deepened. Out of this synergy of interests, Manaola began to conceive of an idea: could he translate the spirituality of Hawaiian culture, and the beauty and wonder of Hawai'i, into an artistic language that could be shared with the entire world, and understood by all?
This fashion brand is Manaola's answer to that question. Featuring bold, printed patterns that embody the Hawaiian spirit and evoke the beauty and geometry of nature, this brand introduces to the world Manaola's vision for Hawaiian fashion in the 21st century.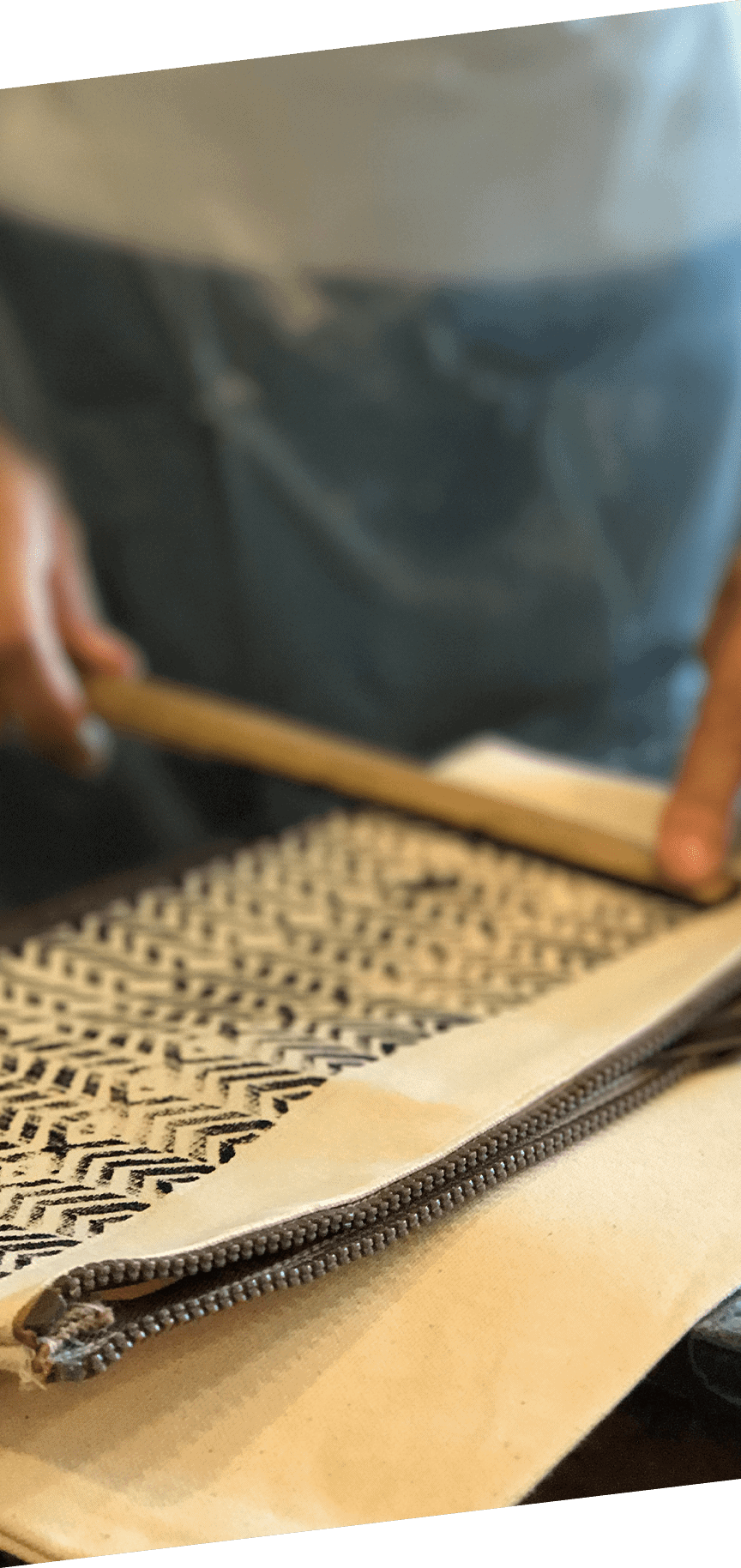 After creating a concept for a pattern, Manaola hand-carves his designs into bamboo laths. These thin pieces of wood are then used in a traditional Hawaiian stamping technique called 'ohe kāpala. In traditional Hawaiian artistic thought, these repetitious patterns emulate nature and create a powerful symmetry, which Manaola refers to as "sacred geometry."
The art and practice of 'ohe kāpala dates back more than a thousand years to the early migration of Polynesian settlers in Hawai'i. Kapa, a traditional Hawaiian cloth made from wauke or māmaki bark used for clothing and bedding, was often adorned with patterns created with these bamboo tools. Just as it was done then, Manaola gathers the native variety of 'ohe (bamboo) exclusively by hand, without the aid of machine tools. In this way, he honors the traditional art of 'ohe kāpala. After each stamp is hewn from the wood, it is then digitized and transferred onto high quality fabrics that Manaola uses to create his fashion-forward clothing. Each MANAOLA design is original and a unique reflection of the artist's creativity.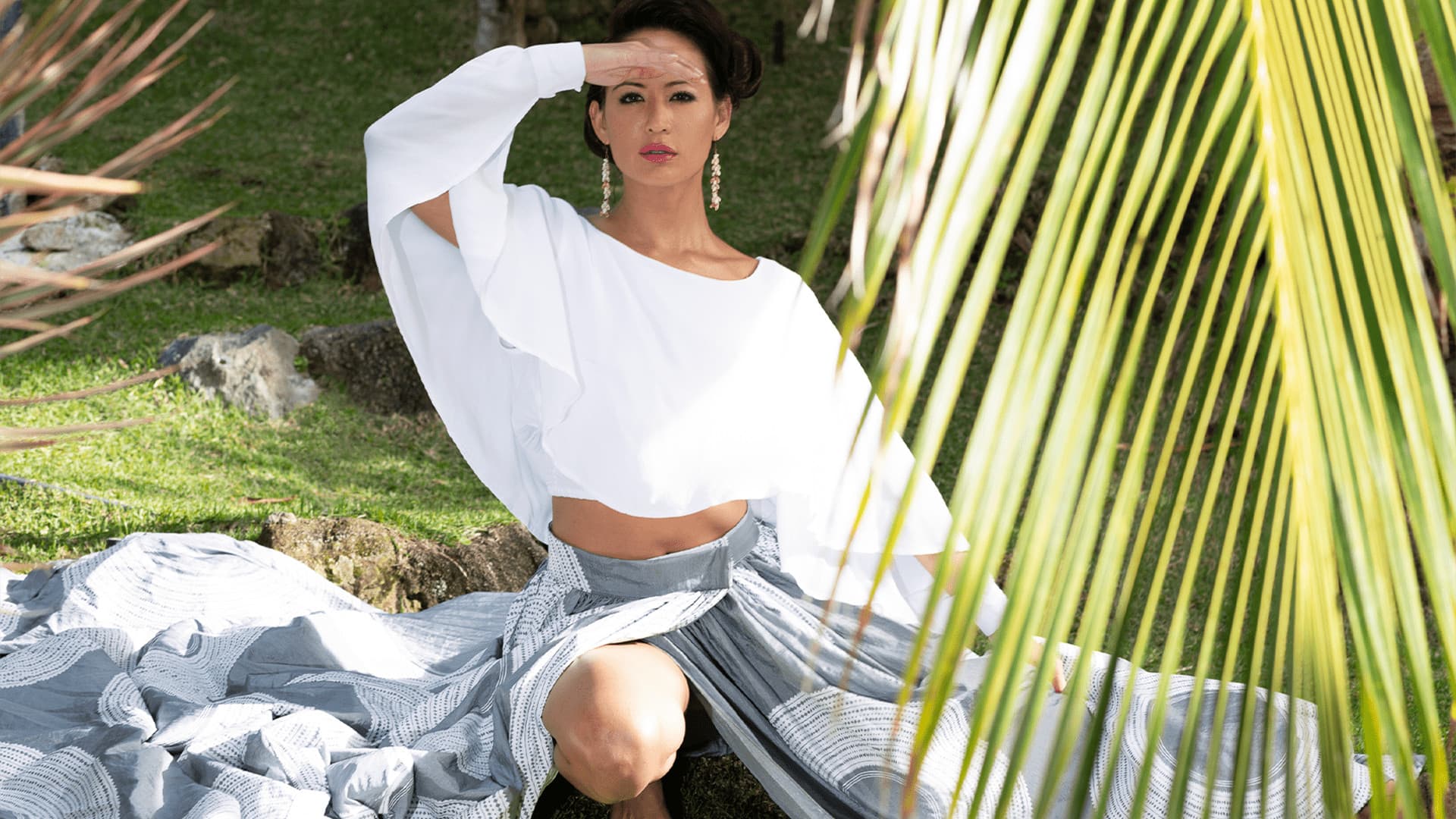 Manaola has a deep connection to the 'āina (land) and his identity is rooted in a strong sense of place. The elements of nature that surround him are both an artistic inspiration and a source of spiritual strength. Born in the the beautiful Kohala region on the northwest side of Hawai'i Island—a place rich in cultural and historical significance—his upbringing has provided him with a sturdy springboard from which he has launched a journey of discovery to understand his past, so that he might honor it in the future.
Manaola draws inspiration from nature, whether it be the myriad contours of endemic Hawaiian foliage in the misty uplands or the softened shape of 'ili'ili pebbles gathered near the sea. His exposure to the world and art of hula connects him to the stories of ancient Hawai'i, which guide his intentions and inform his belief in respect and care for the 'āina and for nature. For Manaola, print design is a channel for the great mana—or power—of our natural surroundings, and he believes that this benevolent energy will be transferred to the wearer of the clothes or to the dwellers of the home that his patterns adorn.