NEW PRINT: PEʻAHI NIU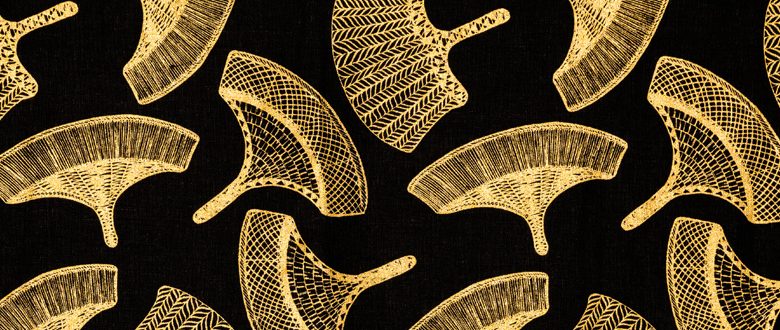 With MANAOLA's NYFW debut still fresh in the minds of many, we are proud to announce and share the manaʻo behind one of the Kōlani Collection's most prominent prints – Peʻahi Niu.
The Peʻahi Niu is a primitive print honoring the crescent-shaped Hawaiian fans reserved for Hawaiian royalty. Made of intricately woven coconut pandanus leaves, these fans are often depicted in lithographs by high-ranking monarchs for both practical and ornamental use. These native artifacts are now highly revered for their royal association and preserved in the likes of Hawaiʻi's Bishop Museum, as well as a special collection of Peʻahi Niu in London's British Museum.
Manaola pays homage to these heirlooms with an ethnographic print that blends his affection for Hawaiian traditions and modern fashion in unexpected formations.
For the Kōlani runway show at NYFW, Manaola showcased four variations on the Peʻahi Niu print, some in scaled sizes.
VARIATION 1: Scalloped (singular)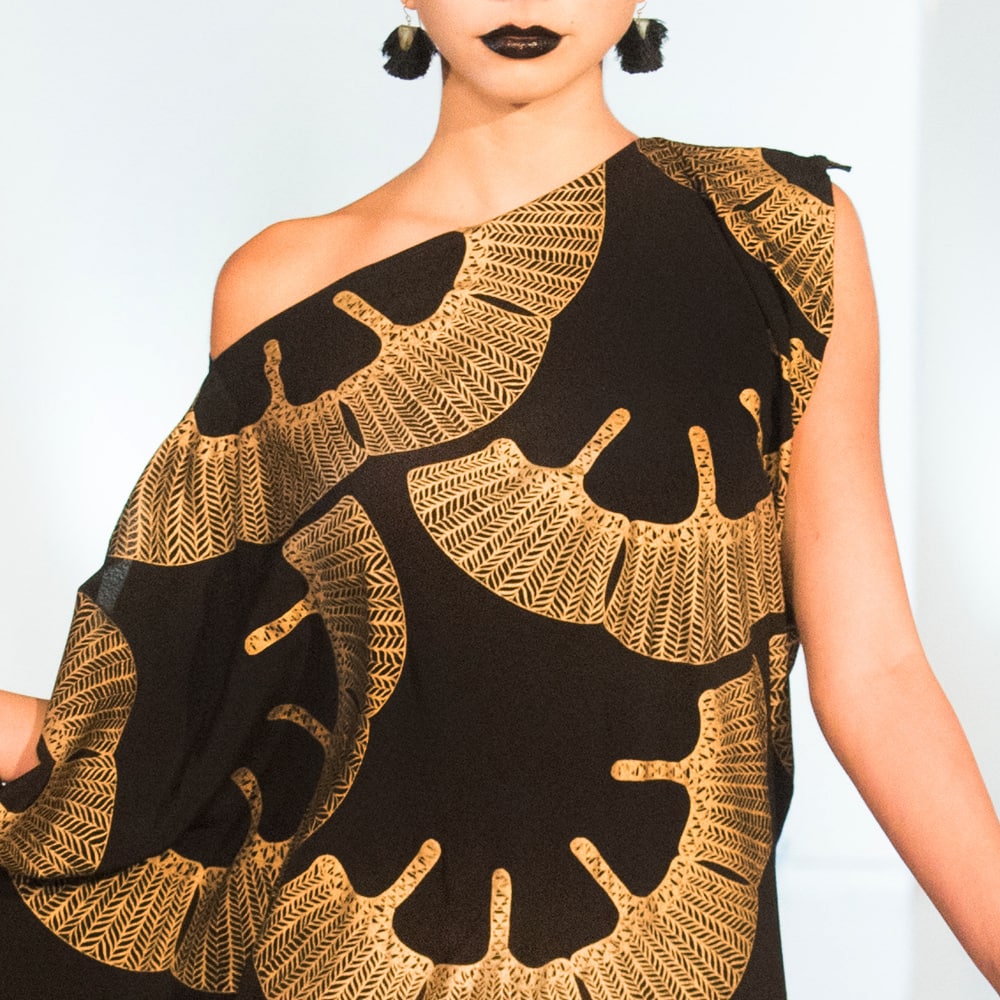 VARIATION 2: Side-by-side (multiple)
VARIATION 3: Scattered (multiple)
VARIATION 4: Flipped (Singular)