Pikake Pursuit: The Modern Hawaiian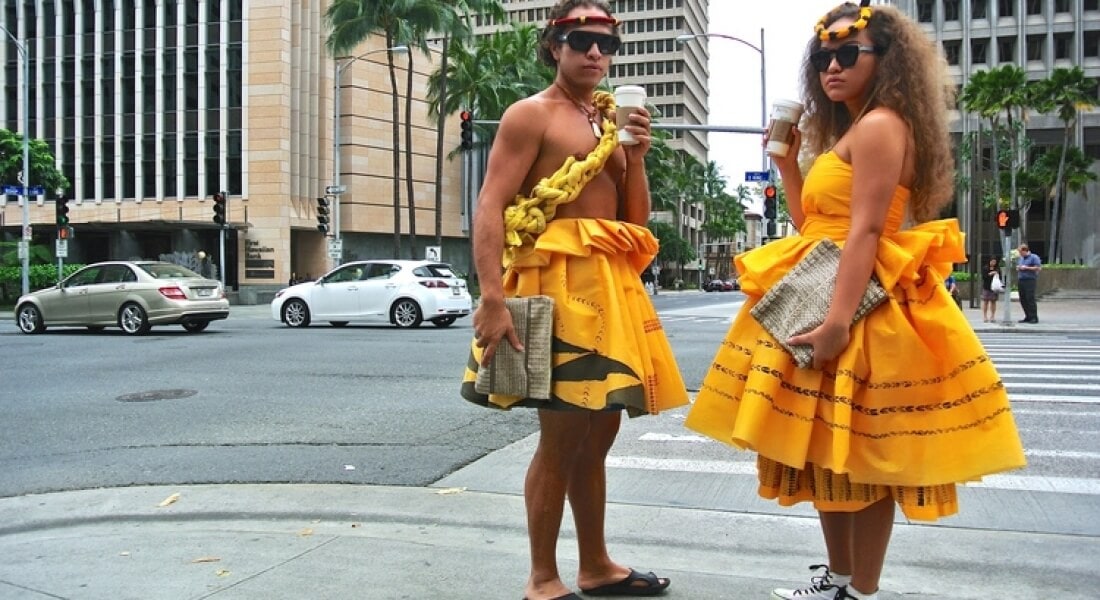 We couldn't think of anything more major than Manaola, a Hawaiian designer deeply rooted in cultural tradition, yet adapting to the changing times unlike any other local brand we know.
Pikake had the good fortune of meeting the emerging designer one year ago, and within weeks got an inside glimpse into the incredibly complex, thoughtful designs he would later debut at the MAMo Wearable Art fashion show.
Teaming up with his equally talented sister, Asialynn, the two proudly wore their favorite traditional 'a'ahu (garments) in vibrant shades of black and yellow as a nod to their home of Kohala, Hawai'i before hitting the streets of downtown Honolulu for an impromptu shoot. Needless to say, they turned heads with their show-stopping looks and merged both modern and traditional Hawai'i through the thread of culture. There is nothing we love more than a shoot like this…Starbucks in hand, Converse on high, lei hulu (feather lei) atop the head and 'ohe kapala (carved bamboo) brushing the shoulders.
Look out for Manaola to debut their first ever womens collection next week at HALE KUA in Hilo at the 52st annual Merrie Monarch Festival and in the meantime, shop their online store to purchase their home, accessories and mens collections!
Visit the original article at http://www.pikakepursuit.com/blog/2015/4/1/the-modern-hawaiian