Honolulu Fashion Week 2016: Kōlani Collection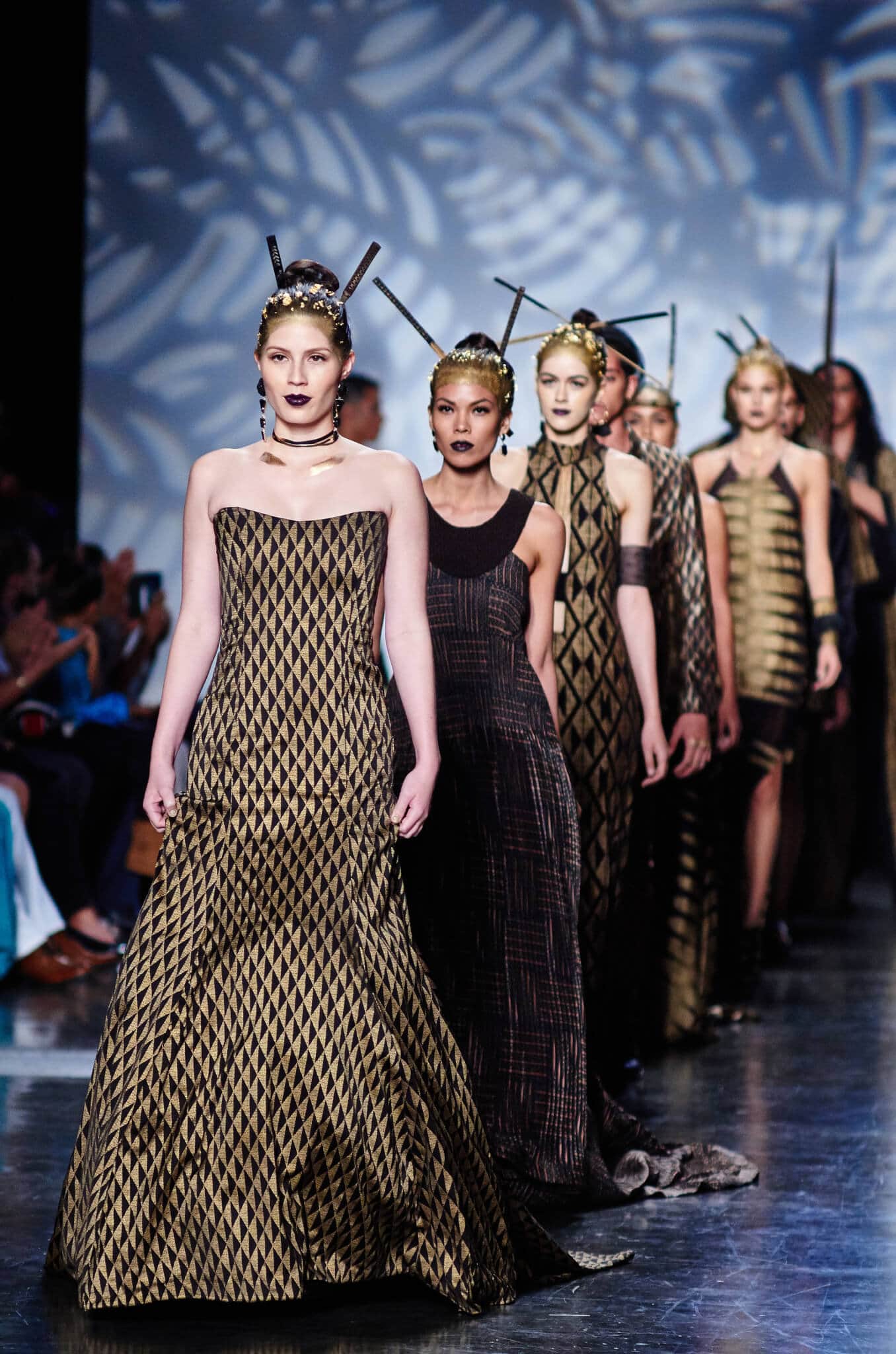 https://vimeo.com/192620723
Designer Manaola Yap reimagines Hawaiian luxury with this exclusive new collection, Kōlani, which debuted on November 10, 2016 at Honolulu Fashion Week.
Kōlani means "belonging to the heavenly ones", or "belonging to royalty". Kōlani refers to the traditional seated dance, hula kōlani, where dancers performed these hula noho to honor Hawaiian monarchs.
This collection was humbly born as a vision of how modern-day ali'i would adorn themselves in Hawai'i and throughout the world. Kōlani notes the multicultural influences of ali'i through their worldly travels into a collection that would distinguish Hawaiian royals for their international fashion savvy on a global stage.
The designer showcases contemporary silhouettes in luxurious fabrics and his signature, hand-carved 'ohe kāpala prints in trending metallic hues to evoke cultural opulence worthy of high born chiefs.
[Best_Wordpress_Gallery id="1″ gal_title="Honolulu Fashion Week"]